Protecting Yourself in the Age of Technology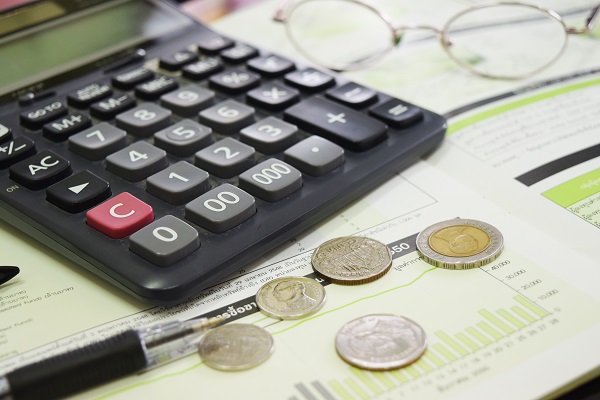 The recent scandal regarding Facebook's collection and use of private user data has many Americans thinking much more critically about the safety of their personal and financial data in recent weeks. In today's modern world, technology plays a major role in the way we shop, in the way we socialize, in the way we consume news and other information, and in the way that we conduct and manage financial transactions and accounts. While this infusion of technology into the various areas of our lives has, in many ways, simplified and streamlined much of what we do, it has also created new and frightening risks.
While the issues surrounding Facebook are somewhat unique, it does seem that we hear of a new major data breach on an almost monthly basis now. Home Depot, eBay, Target, JPMorgan, Anthem, and, more recently, Equifax – all of these companies suffered major data breaches in which sensitive personal information of millions of customers was exposed. In the case of Equifax, the personal information (including Social Security numbers, credit card information, and other financial information) of 143 million Americans was stolen by hackers.
This breach was especially alarming because it happened to a major credit bureau whose entire business is built on protecting sensitive client data. And while the Equifax breach did cause many companies to take steps to increase their security measures related to client data, the Equifax breach will most certainly not be the last major data breach. Therefore it is imperative that Americans implement precautions that can help to minimize the effects of future data breaches.
Listed below are some steps that you can take in an effort to protect yourself from the fallout of data breaches like the one at Equifax.
Closely monitor your credit accounts.
The information that was accessed by hackers in the Equifax breach included not only the personal information of millions of Americans, such as birthdate and Social Security number, but also credit card information. Other breaches in the past (including the Home Depot and Target breaches) also exposed customer credit information. This means that hackers may be able to open new credit accounts on behalf of victims while also attempting to use existing credit accounts. You should monitor all of your credit accounts on a regular basis, looking for abnormal activity. This should be an ongoing process, as thieves will often wait for months before using stolen credit information in order to lull victims into the false security that their information was not jeopardized. You should monitor your credit accounts indefinitely and diligently in order to spot any fraud attempts.
Consider enrolling in a credit monitoring service.
One of the best ways to monitor credit activity is to enroll in a credit monitoring service from one of several providers. All three major credit bureaus (Experian, TransUnion, and Equifax) offer credit monitoring services, as do other providers, such as LifeLock. You should consider enrolling in a credit monitoring service, especially if you have been the victim of a prior data breach.
It is worth noting that, while Equifax does offer a credit monitoring service, it may make sense to look elsewhere for this service, as the company's security measures and processes have clearly been called into question.
Obtain a free copy of your credit report.
All Americans are entitled to one free credit report from each of the three primary credit bureaus each year. You should visit AnnualCreditReport.com to access your free credit report and check for new credit accounts opened in your name. We recommend that you pull one report from one of the credit bureaus immediately and then pull reports from the other two bureaus at three to four month intervals going forward.
Consider putting a freeze on your credit.
Probably the most effective way to protect yourself from the potential negative impacts of a data breach is to put a freeze on your credit. A credit freeze places tight restrictions on who can view your credit. Credit card companies, landlords, mortgage lenders, and many other entities pull credit reports when vetting applications for products or services. Placing a freeze on your credit will make it impossible for these entities to view your credit report, thereby making it impossible for thieves and fraudsters to open new credit accounts in your name.
However, there is a cost associated with freezing your credit (typically $5 to $10 per credit bureau), and doing so can create additional steps for you if you decide to open a new credit line in the future. Once your credit has been frozen, it must be unfrozen in order to open a new credit line. This requires contacting each credit bureau, and it may involve a small fee. When you enact a credit freeze, you will be provided with a PIN that you will need in order to lift the freeze when you contact the credit bureaus.
If you would like to put a freeze on your credit, contact the three credit bureaus: Experian (1-888-397-3742), Equifax (1-800-349-9960), and TransUnion (1-888-909-8872).
This is an issue that shouldn't be ignored. If you have not taken any steps to protect yourself from the potential fallout of data breaches, you should not put it off any longer. Data breaches, identity theft, and fraud are an unfortunate part of modern life, and there is no way to eliminate these risks entirely. However, taking preemptive actions such as those listed above and addressing issues immediately when they arise can help to reduce your risk of becoming a victim of identity theft, as well as minimize the repercussions from such events if they do occur.
This information is prepared for informational purposes only and should not be considered investment advice.  The comments should not be construed as a recommendation of individual holdings or market sectors. There is no guarantee that the type of investments discussed herein will outperform any other investment strategy in the future. The views expressed are those of the authors as of the date of publication of this report, and are subject to change at any time due to changes in market or economic conditions.