Appleseed Capital, a leader in Sustainable, Responsible, and Impact Investing, is proud to introduce its new My Impact Advisor service to mission-aligned community banks.   Through My Impact Advisor, Appleseed Capital provides fiduciary-level wealth and investment management services to clients of mission-focused community banks to help clients align their investment portfolios with their values.
With dedicated human and technological resources, Appleseed Capital provides automated and customized portfolio solutions to clients of community bank partners.  Our impact investing platform provides businesses, non-profits, and individuals with access to experienced portfolio managers, institutional ESG investment research, and technology solutions, allowing clients to align their financial goals with their personal or institutional values.
The Relationship
We partner with banks in a variety of ways.  From simply providing clients with proprietary ESG investment research to creating impact-focused portfolio models to hosting exclusive events and office hours on-site at partner locations, our service options allow partner banks to provide their clients with a tailored My Impact Advisor experience.
Our Solutions 
Wealth Management Services
Appleseed Capital helps individual and family clients of community bank partners to plan and manage their wealth.  Our team of advisors provides wealth management guidance in the following areas:
Business Retirement Plans
Individual Retirement Planning
Education Planning & 529 Plans
Private Impact Investment Due Diligence
Financial & Estate Planning
Our financial advisors work directly with clients of community bank partners to provide customized wealth management advice.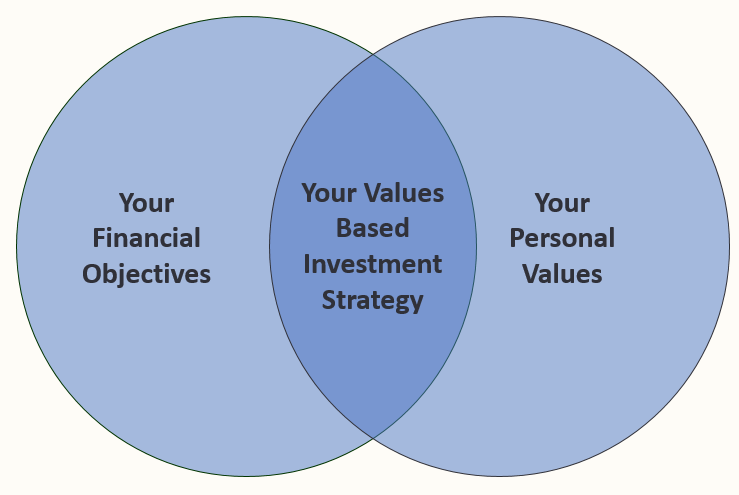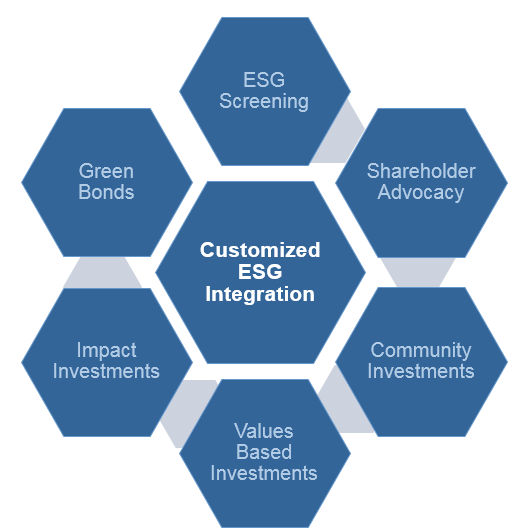 Investment Management Services
Appleseed Capital manages investment portfolios of institutional clients of partner community banks to help them meet their financial goals while also investing according to their values.  Appleseed's proprietary, in-house investment research process incorporates our investment team's independent thinking supplemented by third-party ESG research to create and maintain ESG models and custom ESG portfolios across all asset classes of publicly-traded securities.
Model-Based Investment Management
Designed for clients with smaller account sizes or less complex investment needs, Appleseed Capital's model-based investment management service provides clients with access to a set of mutual fund and ETF-based models that are screened for basic ESG criteria.  Model offerings address a broad spectrum of client risk profiles.
Customized Investment Management
For clients with complex investment needs, objectives, or mandates, Appleseed Capital will provide customized investment management services. Portfolios will be invested according to tailored and highly integrated ESG mandates and may use individual equities, fixed income, alternative investments, hedging strategies, real estate, and private equity.
Additional Services
Appleseed Capital can provide additional customized services to help partner community banks meet the needs of their clients.  Additional services may include the following:
Educational Client Webinars
Video Conferencing Services
On-site Office Hours at Partner Bank Locations
Exclusive Client Events
We are excited to announce the launch of My Impact Advisor and look forward to deepening the relationships between Appleseed Capital and community banks across the country while enabling clients of partner community banks to invest according to their personal values and institutional missions.  We believe the My Impact Advisor service will prove to be beneficial for all parties and will further our shared missions of making the world a better place through responsible business.