Give the People What They Want: Socially Responsible Investments in 401(k)s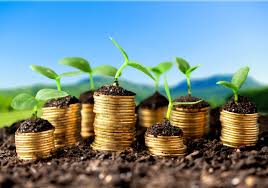 If you spend much time reading the financial press nowadays, it's likely that you've come across more than a few articles discussing the growing popularity of investing according to various social and environmental mandates.  While the names applied to such investment strategies abound, including terms such as socially responsible investing, impact investing, ESG investing, values-based investing, and others, they all share one basic underlying tenet: they allow investors to invest in the companies and industries with which they are comfortable and avoid those companies and industries which make them uncomfortable.
This seems like a reasonable basis for an investment strategy, as investors should have the option to own things that align with their personal or institutional values. This is no different than many of the other products that we buy; a broad variety of product offerings allows consumers to buy the products that best suit their needs.
I am a strong proponent of the proliferation and increasing availability of investment products that are designed to align with various investor values, as such investments may help to increase interest in saving and investing (especially among younger generations) and may help investors avoid costly mistakes, such as selling during market turmoil.
Some research even suggests that strategies focused on evaluating companies' environmental, social, and corporate governance performance can reduce portfolio risk by avoiding major regulatory, legal, and reputational issues.
However, despite the compelling benefits and growing number of such strategies in the market, there is one area of the market where investors' needs for values-based strategies are simply not being met: employer-sponsored retirement plans.
Approximately 54 million Americans actively participate in a 401(k) plan.  In total, 401(k) assets amount to roughly $5.3 trillion, representing 19% of all retirement assets held by Americans.  Clearly 401(k) plans play an important role in many Americans' retirement plans.
A recent study by consulting firm Povaddo found that 74% of employees at Fortune 1000 companies believe that it is important for their companies to offer socially responsible investment options in their respective 401(k) plans. Similarly, a survey by Natixis Global Asset Management found that 82% of U.S. investors would like to see investment options in their retirement plans that "reflect their personal values." 62% went on to say that they would increase their retirement plan contributions if they knew that their investments "were doing social good," (this number jumps to 71% among Millennials).
Yet somehow, less than 1% of 401(k) plans currently include socially and environmentally conscious investment options.
This is a truly staggering gap, but addressing this gap could represent a major opportunity for forward-thinking business owners and managers.
One of the most important metrics that companies use to judge the effectiveness of their 401(k) plans is the participation level of employees in the plan.  Sponsoring a 401(k) plan carries costs for employers, so in order for a plan to be worth the associated costs, employees must be making use of the plan.  Also, it is important for participation to be distributed across employees of varying compensation levels, as employers can run into regulatory issues if plan participation is tilted too heavily toward highly compensated employees.
Offering socially and environmentally conscious investment options in a 401(k) plan may help to increase employee interest and participation in the plan by providing investments that better align with employee interests and values versus more traditional investment products.  This is likely to be especially true with younger employees, who tend to be less trusting of capital markets but also more interested in socially and environmentally conscious investments than their older colleagues.
Millennials are twice as likely as investors in general to invest in companies with stated social and environmental objectives.  Given that Millennials now represent a majority of the American workforce, this fact should not be ignored when deciding what types of investment options to include in a company's retirement plan.
The fact that so few companies provide employees with 401(k) investment options that actually align with their values may create a competitive opportunity for those companies that do.  The competition for top talent is fierce in today's corporate world.  Companies looking to hire and retain highly competent and qualified employees may be able to differentiate themselves in the battle for talent by offering retirement plan investment options that resonate with their employees and prospective employees.
I strongly believe that the companies that listen to their employees and embrace the trend toward more socially and environmentally responsible investments will experience greater plan participation and be better positioned to compete for talent than firms that ignore this opportunity.
This information is prepared for informational purposes only and is not intended as an offer or solicitation for the purchase or sale of any security. The comments should not be construed as a recommendation of individual holdings or market sectors. There is no guarantee that the type of investments discussed herein will outperform any other investment strategy in the future. The views expressed are those of the authors as of the date of publication of this report, and are subject to change at any time due to changes in market or economic conditions.