Our Mission: Helping Clients Achieve their Financial Goals
Appleseed Capital's mission has been to help its clients reach their financial goals for more than a quarter of a century. Over the years, we have helped our clients navigate through several challenging investing environments, and we have formed decades-long relationships with our clients and their families.
Twenty Eight Years of Investing
Our firm was founded in 1990 by Rick Singer, Nate Shapiro, Joanne Pekin, and Shelly Pekin. Our wealth management practice has grown in size as clients have referred their friends and family members. From a standing start over a quarter of a century ago, Appleseed Capital currently manages over $800 million of investors' capital.
Our value proposition today remains the same. We seek to generate attractive risk-adjusted returns for our clients through a prudent value investing approach, and we seek to treat each and every client with individualized attention and sophisticated personal advice.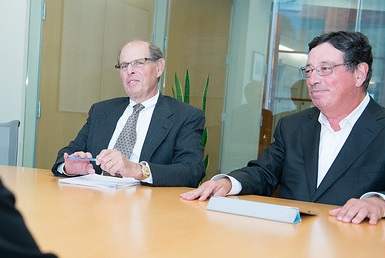 Clients First
Our closely knit firm that has grown over the past quarter-century as our founding clients, primarily family and friends, have referred their family and friends to us.
Importantly, we act as fiduciaries with all of our wealth management clients.  That means we put your financial interests first, no matter what, when we work with you.
We do not employ salespeople to manage our wealth management clients; our clients and our clients' portfolios are managed by experienced investors who put our clients first and are dedicated to helping them achieve their long-term financial goals.
Our client services team bends over backward to provide all of our clients with outstanding service that exceeds their expectations. We strive to provide a level of personal service and assistance that is difficult to find elsewhere.